Hotel Shri Ram Excellency is located in the heart of city yet away from city. All the important places of Jodhpur are near to this hotel. Some of the distances from important places are:
Hotel Shri Ram Excellency's distances are:

Airport

Bus Stand

Railway Station
That is why it is so near. Yet away from the
hustle-bustle of the city.
Contact Us

Hotel Shri Ram Excellency
58, Residency Road, opp. Medical College,
Jodhpur (Raj.)
: 0291-2614100, 0291-2614101



| | | |
| --- | --- | --- |
| GENERAL MANAGER | KUNDAN RAWOOT | +91-9928519093 |
| ASST. GENERAL MANAGER | SANTANU MAZUMDAR | +91-9602100222 |
| ROOM DIVISION MANAGER | JAYDEEP SINGH | +91-8003322200 |
| FRONT OFFICE MANAGER | RAVINDRA SHRIVASTAVA | +91-7230862444 |
PLACES OF INTEREST
---
Mehrangarh Fort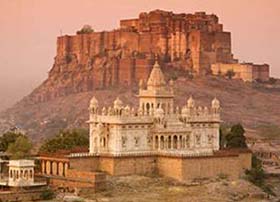 Built in 1459 A.D. by Rao Jodha, Mehrangarh Fort looms large over the city of Jodhpur. Almost every ruler since Rao Jodha has added something new Mehrangarh is a beautiful blend of different architec- tural styles & influences. Mehrangarh is known for its exquisite multistoreyed palaces. All its parts are a natural appreciation for the artists.
Umaid Bhawan Palace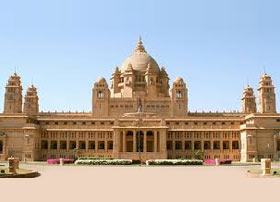 Built by Maharaja Umaid Singh as a part of a massive state-wide famine relief programe. its construction started in 1929 & 3000 labourers were given employment for 15 years. It is built in the famous Jodhpur yellow sand stone. Thus, Umed Bhawan is not just a place to visit and a place to see in Jodhpur but a place to stay. The museum displays weapons, antique-clocks, crockery and hunting trophies belonging to the Maharaja.
Jaswant Thada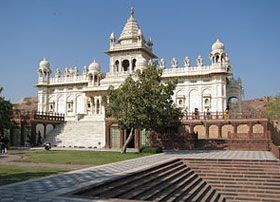 Near the fort, on the banks of a little pnd, lies the Jaswant Thada - the memorial of Maharaja Jaswant Singh II built by his son Maharaja Sardar Singh in 1895. It is made of shining white marble & is indeed very pretty. Around it are the stone Cenotaphs of the Maharajas & Maharanis. The building is made on a patform of Red sand stone.
Clock Tower
The clock tower is a popular landmark in the old city near the Sardar Market and narrow alleys lead from here to bazaars selling vegetables, spices, Indian sweets, textiles, silver and handicrafts. It is a great place to ramble around at leisure.
Mandore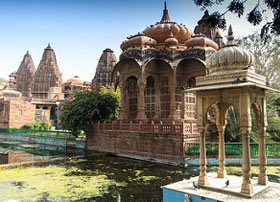 Before the foundation of Jodhpur was laid, Mandore was the established capital of the old Marwar Kingdom. Just 9 km away, Mandore is a fascinating complex of sprawling gardens, massive cenotaphs, temples, ruins and sculpture. The several cenotaphs in memory of the Jodhpur Maharajas are intricately carved, peaked, temple-like structures, with entirely sculpted facades. Gods, goddesses, animals, lotuses, adorn the walls and pillars of old yellow sandstone.